To post an ad, please fill out the information below. You will receive an e-mail with confirmation of your posting and an access code, which you can use to make future changes to your ad.
Category: Boats This Fireball is one of the first generation wide bows. It's sister ship won the 86 worlds. This boat went...
04/08/2013
Orlando
FL
Total views: 7587
Price: $3,500.00
Composite Fibreglass/Wood/Epoxy Ocoume mahogany, computer generated centerboard hi-aspect ratio, Rudder lo-aspect ratio Tiller, rudder head light weight, solid, w/breakaway rudder;...
04/08/2013
Cleveland
OH
Total views: 6485
Price: $4,000.00 Sailnetics, Hull 116, Sail 6484. Project boat. Trailer (needs tires), mast, sail, rigging. Needs hardware. Must take all....
08/29/2017
San Jose
California
Total views: 905
Price: $0.00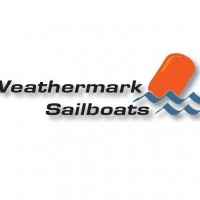 The Worlds are coming to North America in 2019. Now is the time to upgrade your boat. Hull in epoxy...
07/09/2014
Ottawa
ON
Total views: 11940
Price: $14,000.00 NEW PRICE AND OPEN TO OFFERS Friarballs is a Blanco hull built by Martial Havard. New Alto mast, new main,...
04/08/2013
Montreal
QC
Total views: 1283
Price: $5,000.00